The exceptional performance of Audi models is enhanced by regular service and proper care. To help keep your model running at its best near Salt Lake City, Park City, and Heber City, Audi Salt Lake City has an advanced service center where we offer comprehensive maintenance. Each visit will be efficient and effective thanks to our parts center filled with Audi-specific pieces and our highly trained team of certified technicians. Give our service center a call at 888-799-2718 today!
We also provide a long list of available services, with everything from regular oil changes and tire rotations to customizations that will give your Audi a more personal charm. So, keep reading to learn about our service facility!
How to Connect My Phone to My Audi
What Is Included in an Inspection?
Advanced Technology & Well-Trained Technicians
Audi models are revered for their durability and fun-to-drive dynamics. Much of this esteemed character comes from the meticulous creation process of each vehicle, a process that our technicians know all about.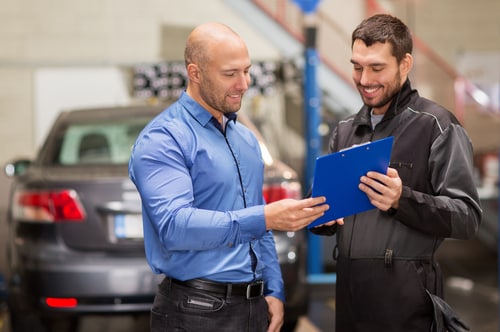 No matter which Audi model you may have parked in your driveway, our team understands how it's mechanically composed, how it will age over time, and what treatments are most effective to maintain the performance you've grown to love.
Assisting our technicians is a facility lined with the latest technology. These advancements allow us to move through procedures in an efficient manner, getting you back on the road quickly, while also touting the effective care your model requires. In all, we'll handle anything your Audi model needs with composure and precision.
Specific Audi Service Departments

One of the best ways to deliver the exacting care that your Audi requires is to create unique departments devoted to specific tasks.
For example, we have a fully stocked parts center. Here, you'll find pieces that are made especially for your Audi model, down to the exact model year. This allows us to quickly replace any part you might need. And, if we don't have the part you need, we'll be happy to order it for you and install it upon arrival.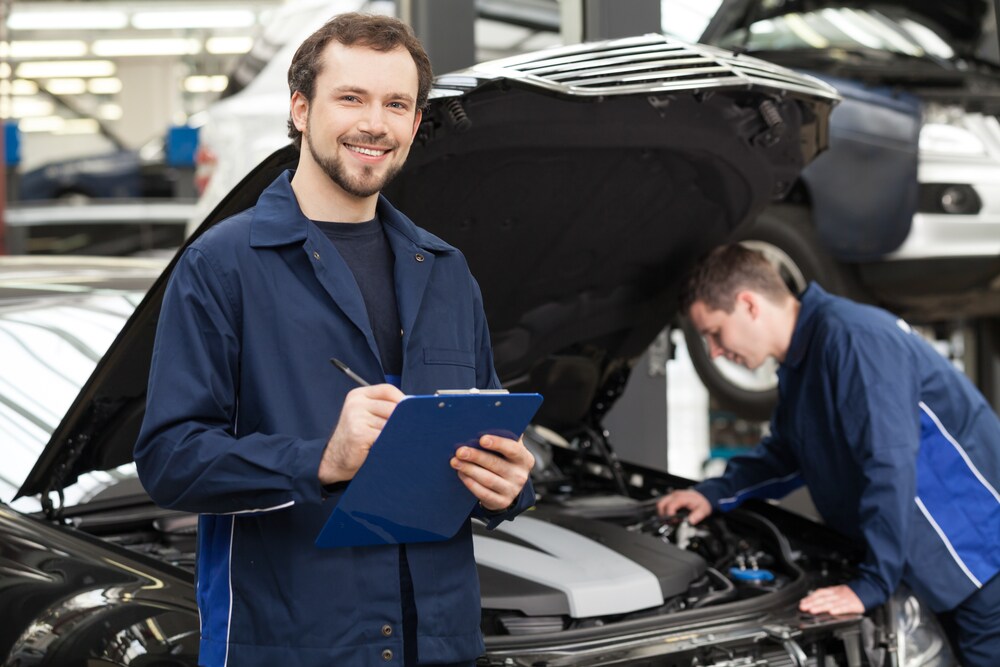 In addition to the parts center, we have a collision center focused on getting your model back to its peak after a fender bender. Exterior repairs such as ironing out dents or applying a new coat of paint are simple.
Also, we'll inspect the undercarriage thoroughly after an accident, ensuring there's no long-term damage that will impact your model's performance. As you leave our collision center, it's like riding off in an Audi straight from the factory line!
Online Tools & Discounts
We want each of our loyal patrons to find a convenient time to visit the shop, one that fits within your busy schedule. To help do this, we have an online scheduler tool. Simply breeze through appointment times and lock in a visit that fits within the bustle of your work week.
Also online are discounts and various coupons to help you receive great value. These will rotate over time, giving you the chance to save on everything from an oil change to a tire rotation.
Visit Our Service Center Today!
If you find that your Audi is in need of an oil change or battery replacement around Salt Lake City, Park City, or Heber City, give Audi Salt Lake City a try! Our service facility is brimming with new-age technology and knowledgeable staff to help provide pristine care! Schedule your service appointment today!