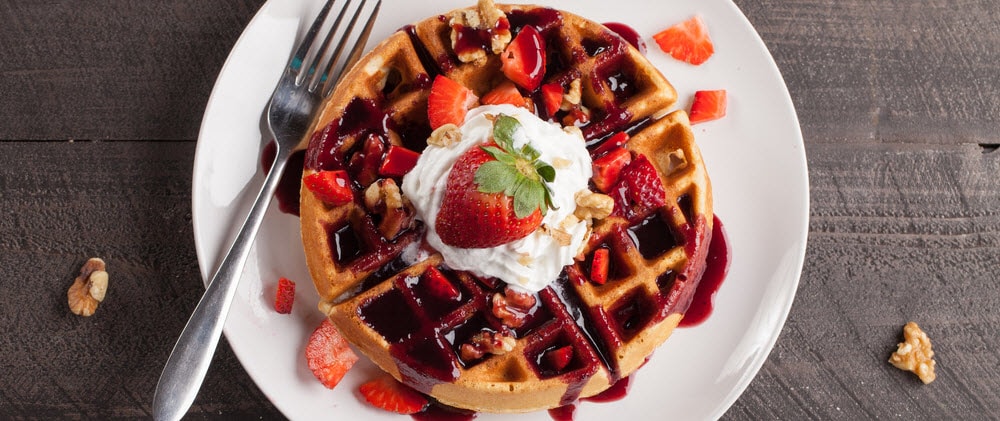 Bruges Belgian Bistro, formerly known as Bruges Waffles & Frites, brings classic dishes from the home country of its owners to residents in Utah. This family-owned and -operated restaurant has a menu of all your favorite Belgian foods, from waffles to frites and a variety of other dishes to try!
Come Try Authentic Belgian Foods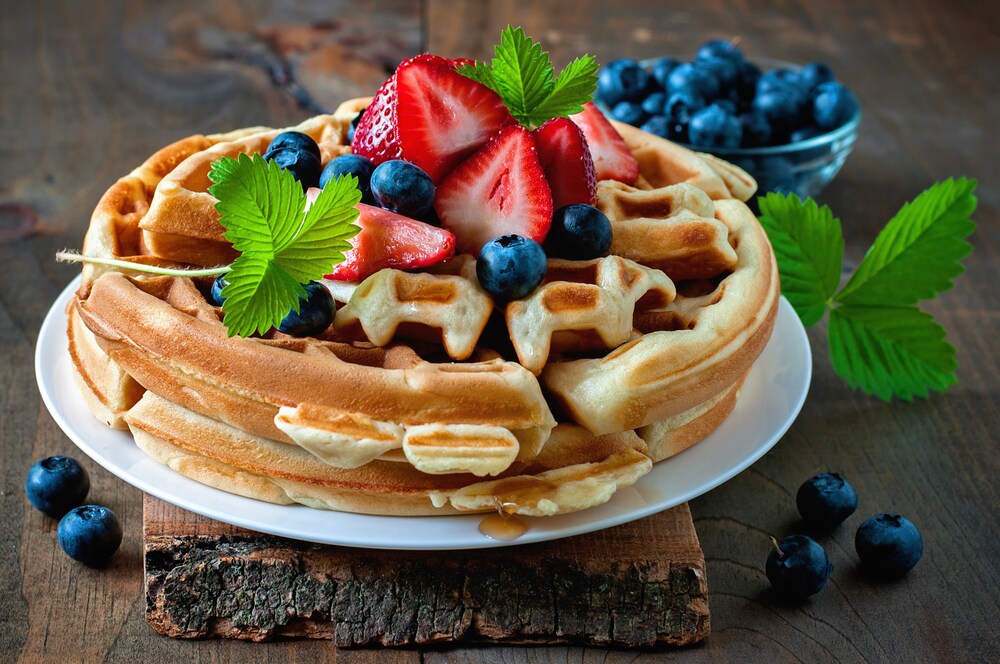 What keeps visitors coming back is the authentic Belgian cuisine Bruges creates, from their waffles to their frites. Their frites, which are Belgian-style fries, are hand-peeled, cut, and fried twice in house for a delicious and crispy snack or side to your meal. With that kind of dedication to their craft, it is no wonder these have been voted Best Fries of Utah year after year!
You can munch on their frites with one of their homemade dipping sauces, which range from sweet and fruity to spicy and hot. You can even enjoy these frites on their Machine Gun Sandwich™. This fan-favorite sandwich, which has been featured on TV, takes their lamb sausage and stuffs them inside a toasted baguette then tops it all with their frites.
Treat Yourself to One of Their Waffles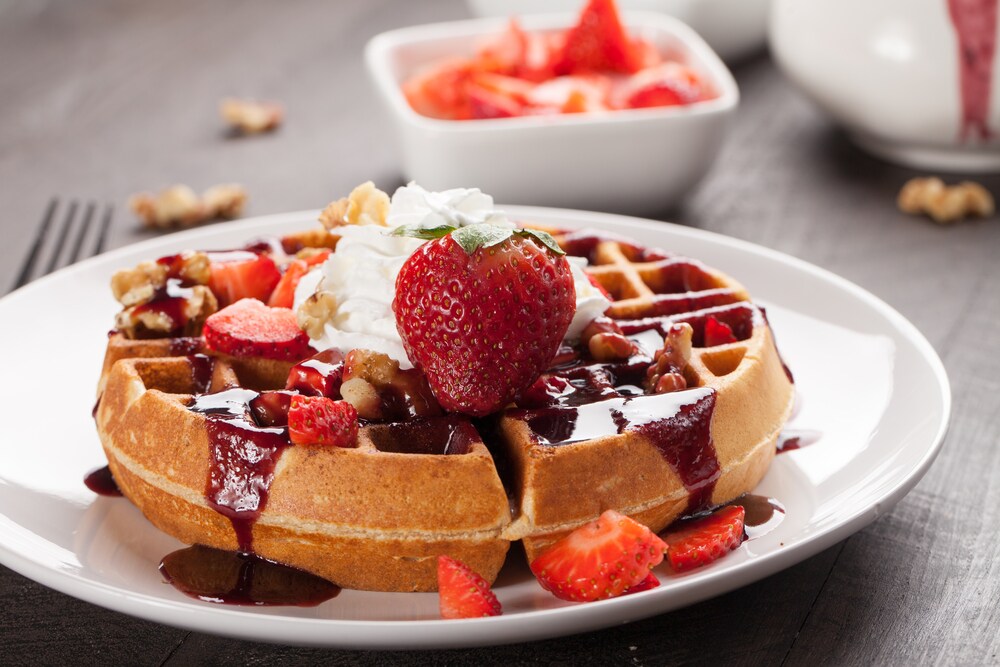 When you first walk into Bruges, you will be hit with inviting aromas of melting butter and caramelized sugar. This is thanks to all the Liege waffles the are freshly making, which are based on an old family recipe.
You can enjoy these plain, covered in chocolate, or topped with a variety of fruit. They even have their S'more Waffle, which has marshmallow, Belgian chocolate sauce, and crunchy biscoff on top of the waffle.
Waffles and More on the Go!
Follow them on Facebook. Like them on Instagram.
With two food trucks, you can bring their waffles and frites to you!
The Bruges Waffles Bus has their caramelized delicacies served fresh and warm! You can enjoy one plain or get your waffle topped with a variety of options that they have in their truck. Their Cinnamonster is a cinnamon waffle that comes with vanilla bean ice cream, banana, and Nutella for a nice midday treat! 
The Brugesmobile features a menu with additional options. You can still get a waffle or enjoy a sandwich that comes with their frites. Their homemade Belgian Dog features curry ketchup and a side of frites for the perfect lunch! You can have either of these food trucks parked at your next big event!
Getting Hungry?
With all this talk of waffles and frites, we can imagine your mouth is watering thinking about the food at Bruges Belgian Bistro!
With multiple locations throughout the Salt Lake City area, you can make the short drive to the nearest Bruges Belgian Bistro today to try some authentic Belgian cuisine! Also be sure to see where their food truck will be parked next or contact them to have them come to your office.