With a new age of automotive design fast approaching, the Audi e-Tron vs. Tesla Model X debate is heating up. Both models seem ready to carry the torch of high-performance, electric luxury vehicles for the foreseeable future. Does one have the edge over the other? That's the exact question that our team at Audi Salt Lake City is here to answer.
To figure it out, we'll be lining up the Audi e-Tron side by side with the Tesla Model X, so you know exactly what each futuristic vehicle has in store!
Quick Charging is a Must
Electric vehicles continue to increase in popularity largely because they deliver easy and efficient recharging opportunities.
It's important that your electric model has a wide range of charging stations across the country and can also recharge quickly so you can get back on the road. When considering both of these factors, the Audi e-Tron has an edge over the Tesla Model X.
For instance, the Audi e-Tron can restore 54 miles of driving range after just 10 minutes of charging. Audi has also developed an extensive charging network throughout the United States, with over 16,000 stations all included under the Electrify America movement.
Comparatively, the Tesla Model X has a more narrow range of chargers to choose from, with just over 14,000 stations around the world. Also, charging takes a bit more time as 15 minutes attached to a charging station will give your Tesla Model X 115 miles of range.
Choosing Your Drive Mode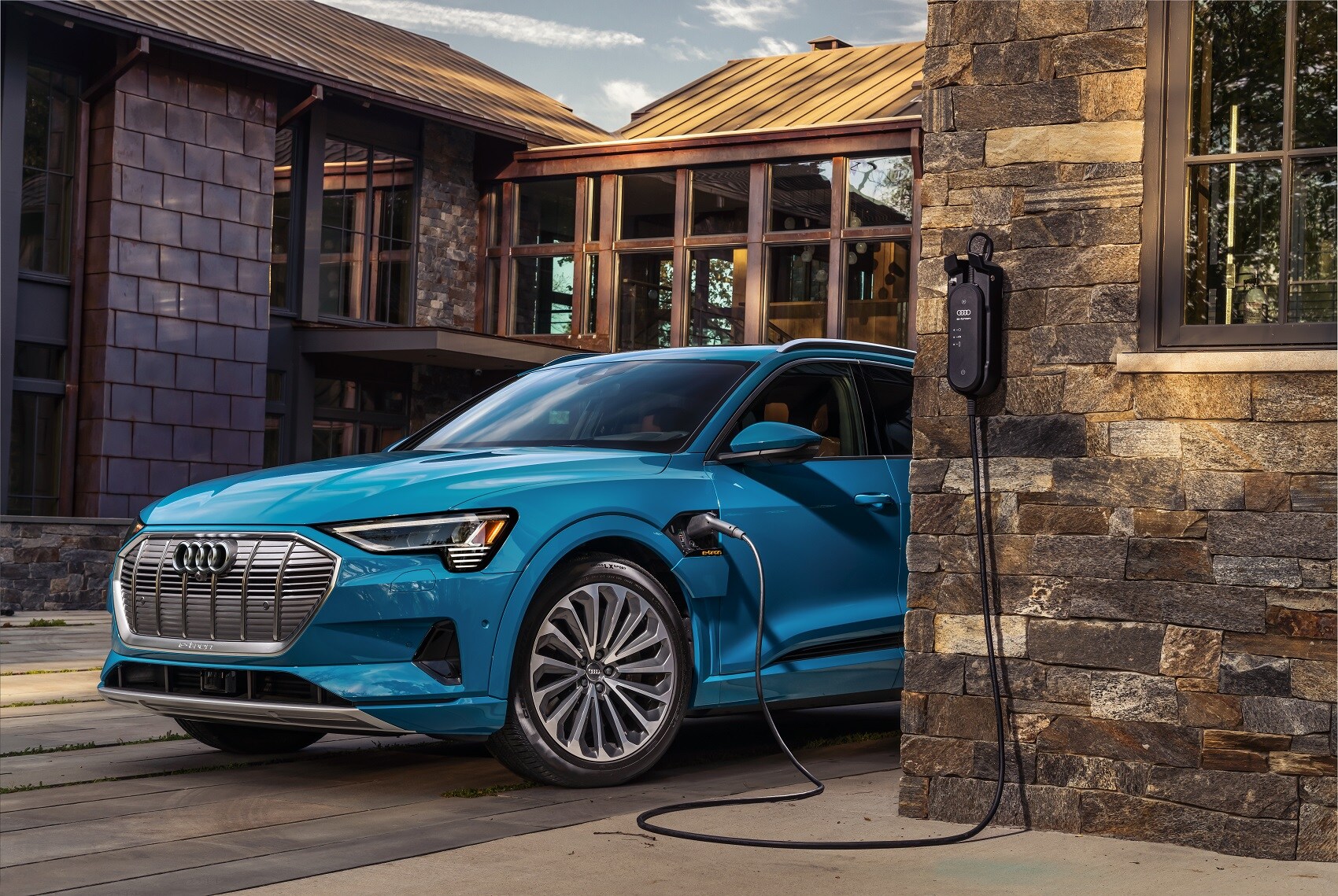 You don't always want your car to drive the same on every road. Ideally, you can alter the driving dynamics of your model to better prepare yourself for differing terrain or inclement weather. The Audi e-Tron allows you to do just that, while the Tesla Model X is more rigid in its driving dynamics.
For the Audi E-Tron, an air suspension setup works closely with your vehicle, so you can choose among five specific driving settings. These settings can be switched from the comfort of your driver's seat. One of the settings is an off-road-specific variant that increases the model's traction and stability!
The Tesla Model X features a similar air suspension setup but doesn't give you the option to choose among the diverse drive modes found in the Audi e-Tron.
Exterior Styling
The Audi e-Tron takes styling cues from many other models in the brand's successful portfolio.
From the Matrix-design LED headlights to the 5-spoke design 20-inch wheels, the Audi e-Tron is ensured to make a statement no matter where you go.
Overall, Audi e-Tron Topples Tesla Model X
When you compare the two side by side, the Audi e-Tron topples the Tesla Model X thanks to superior convenience and usability. To be one of the first near Salt Lake City, Park City, and North Salt Lake to test out this electric SUV from Audi, contact Audi Salt Lake City.